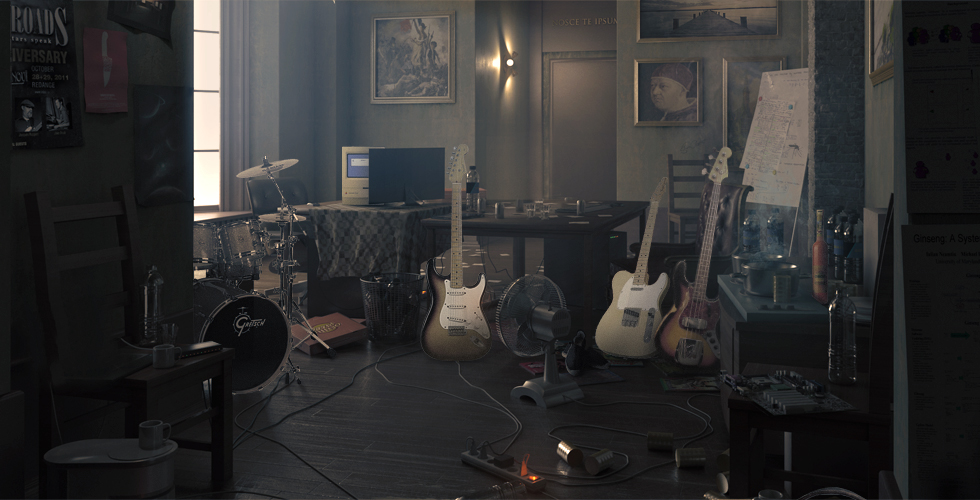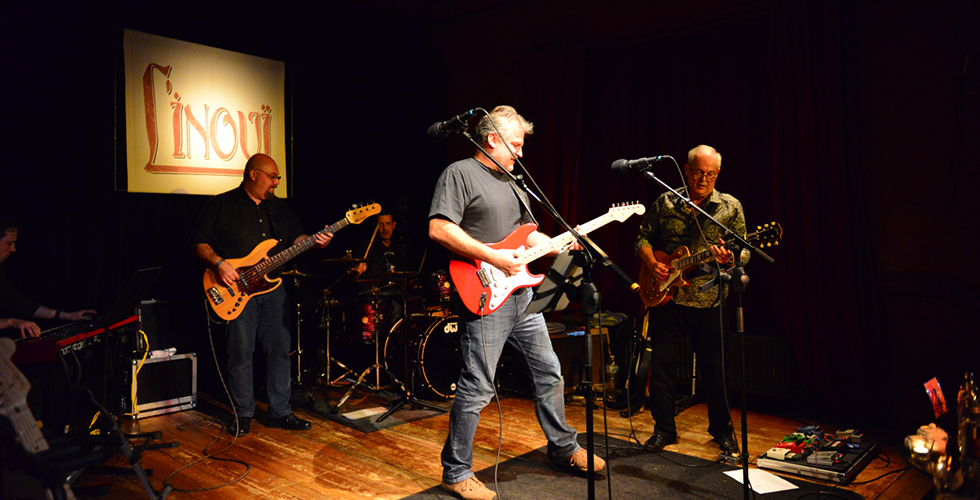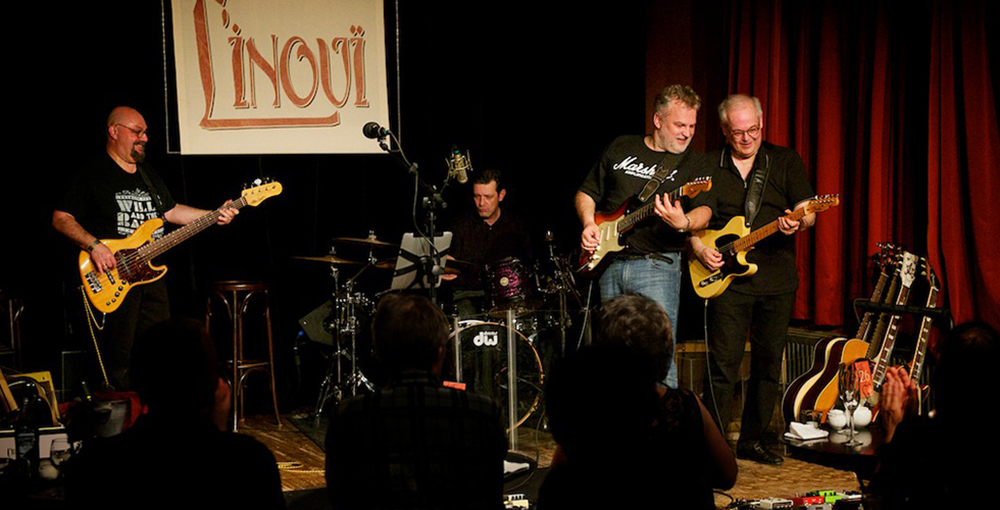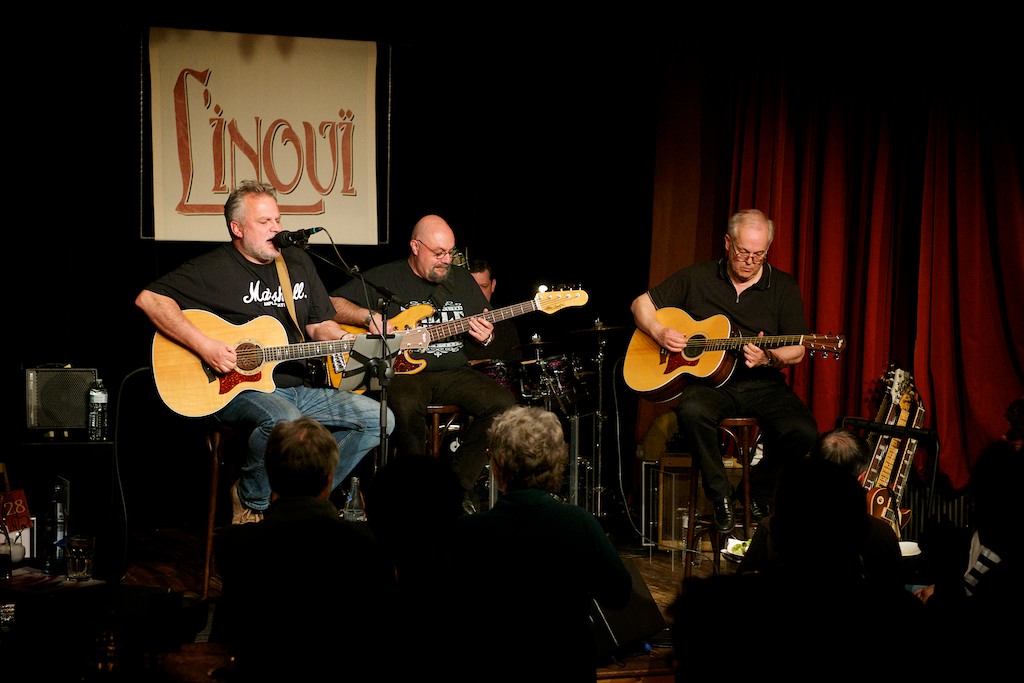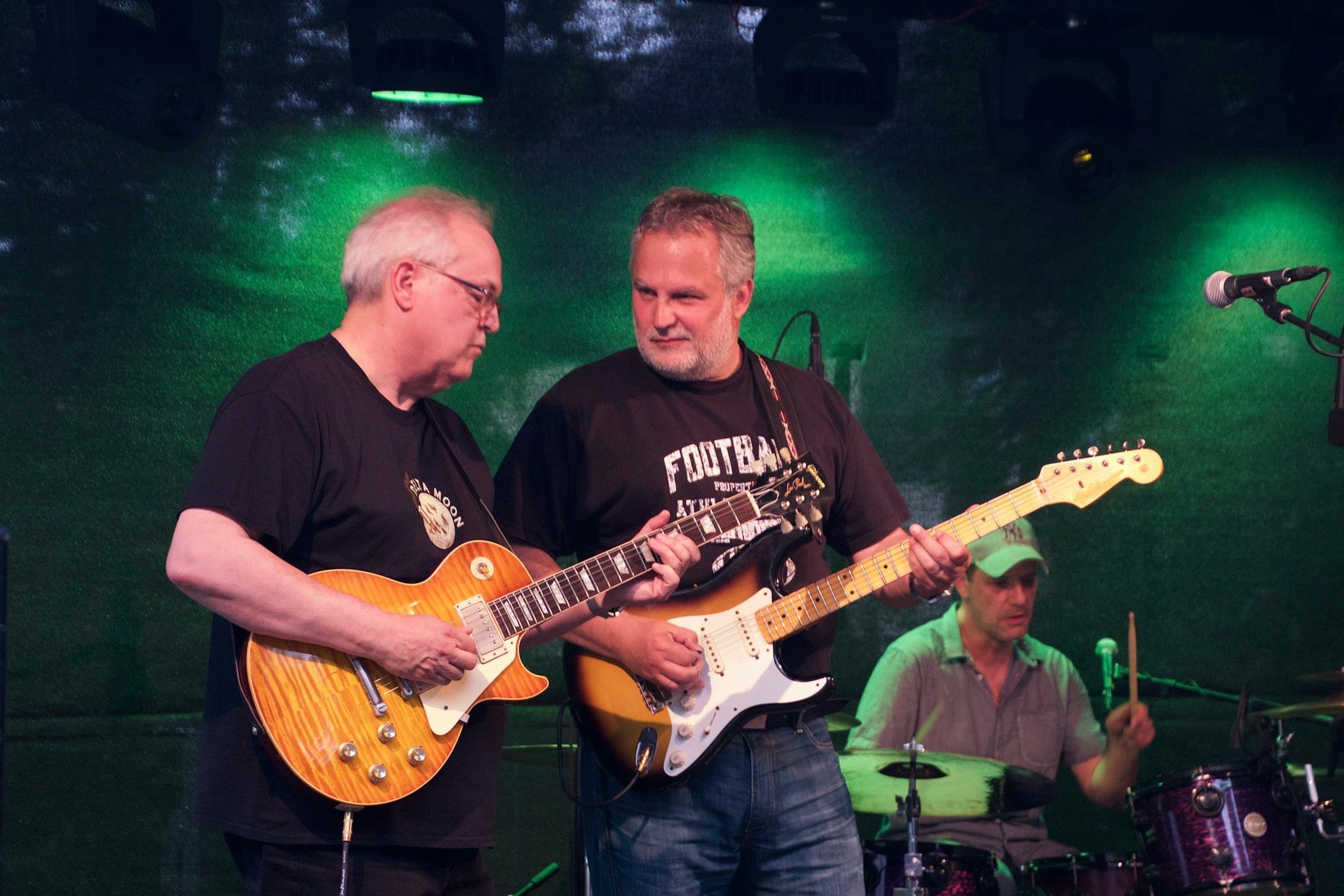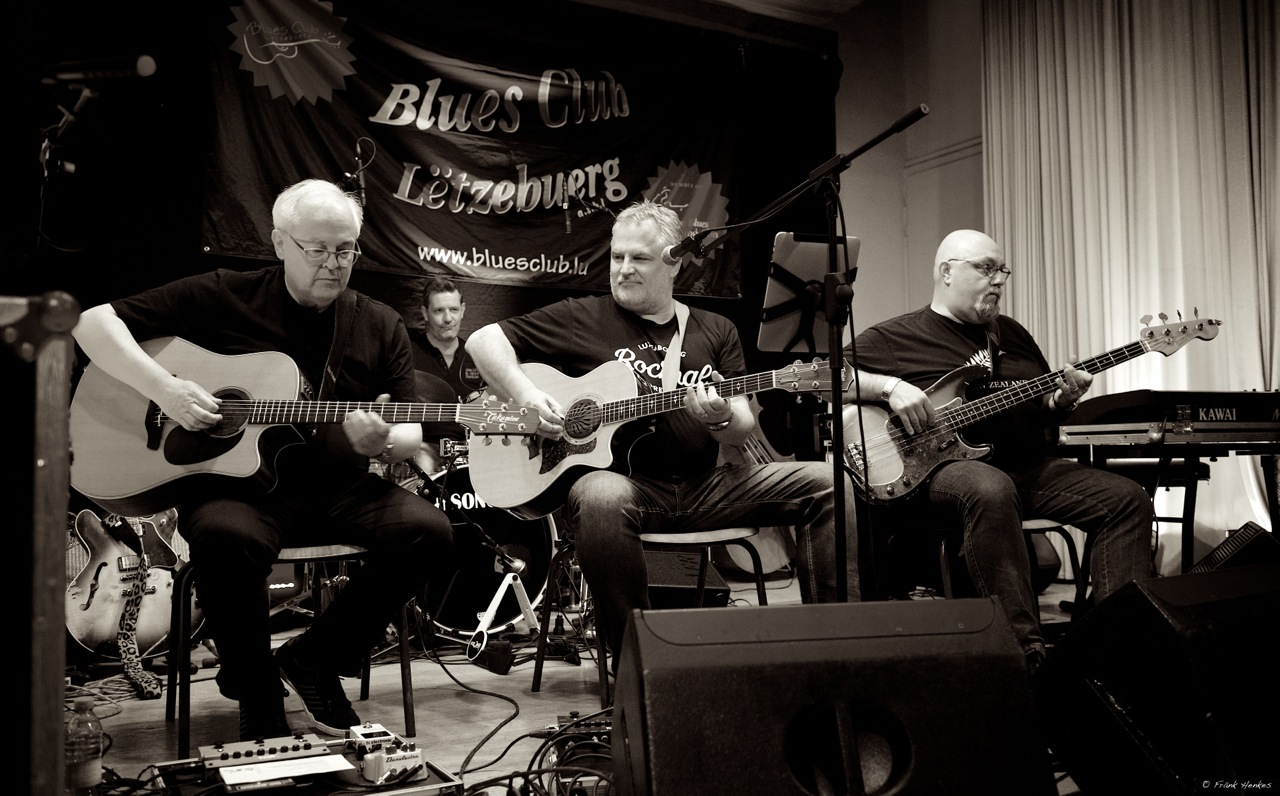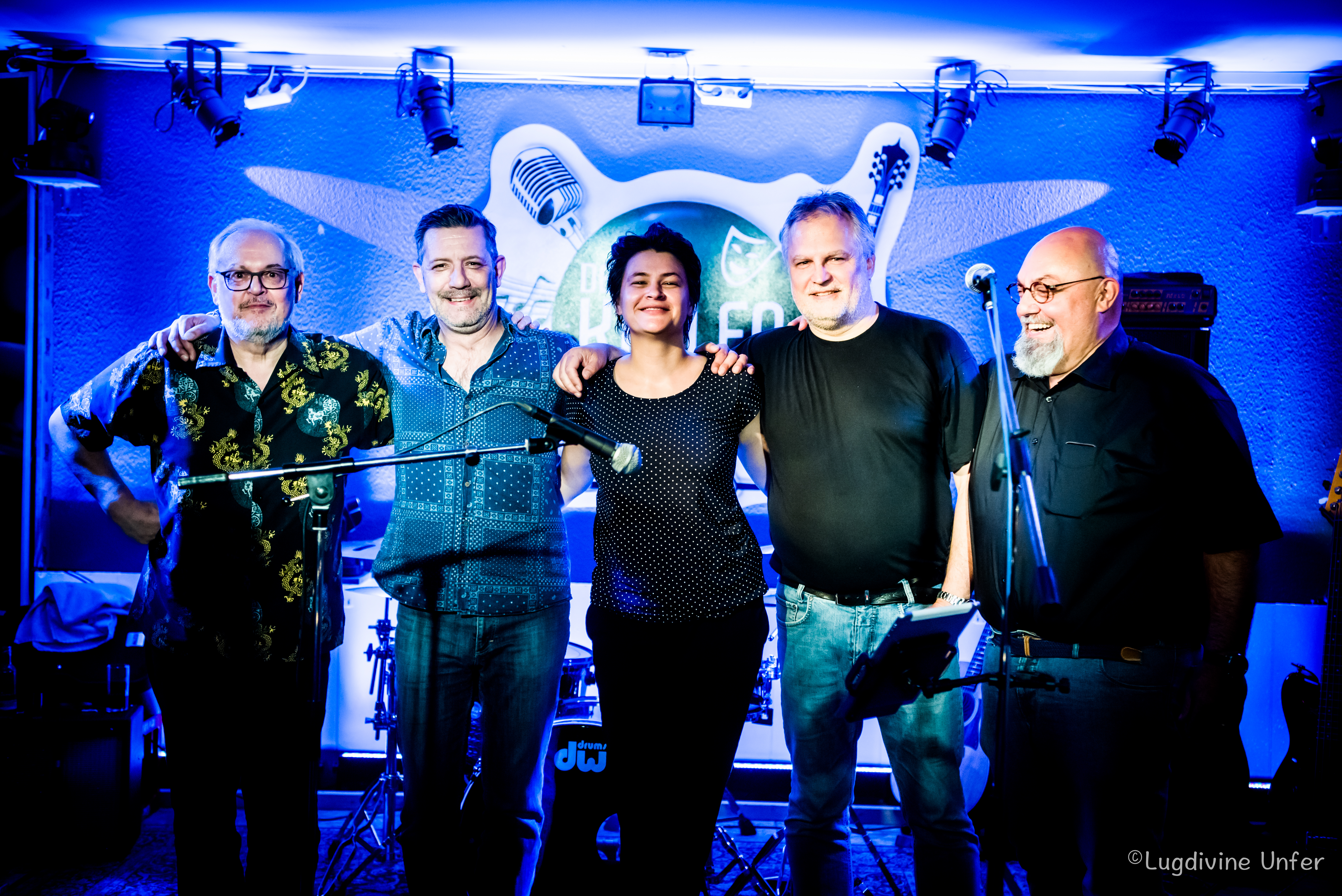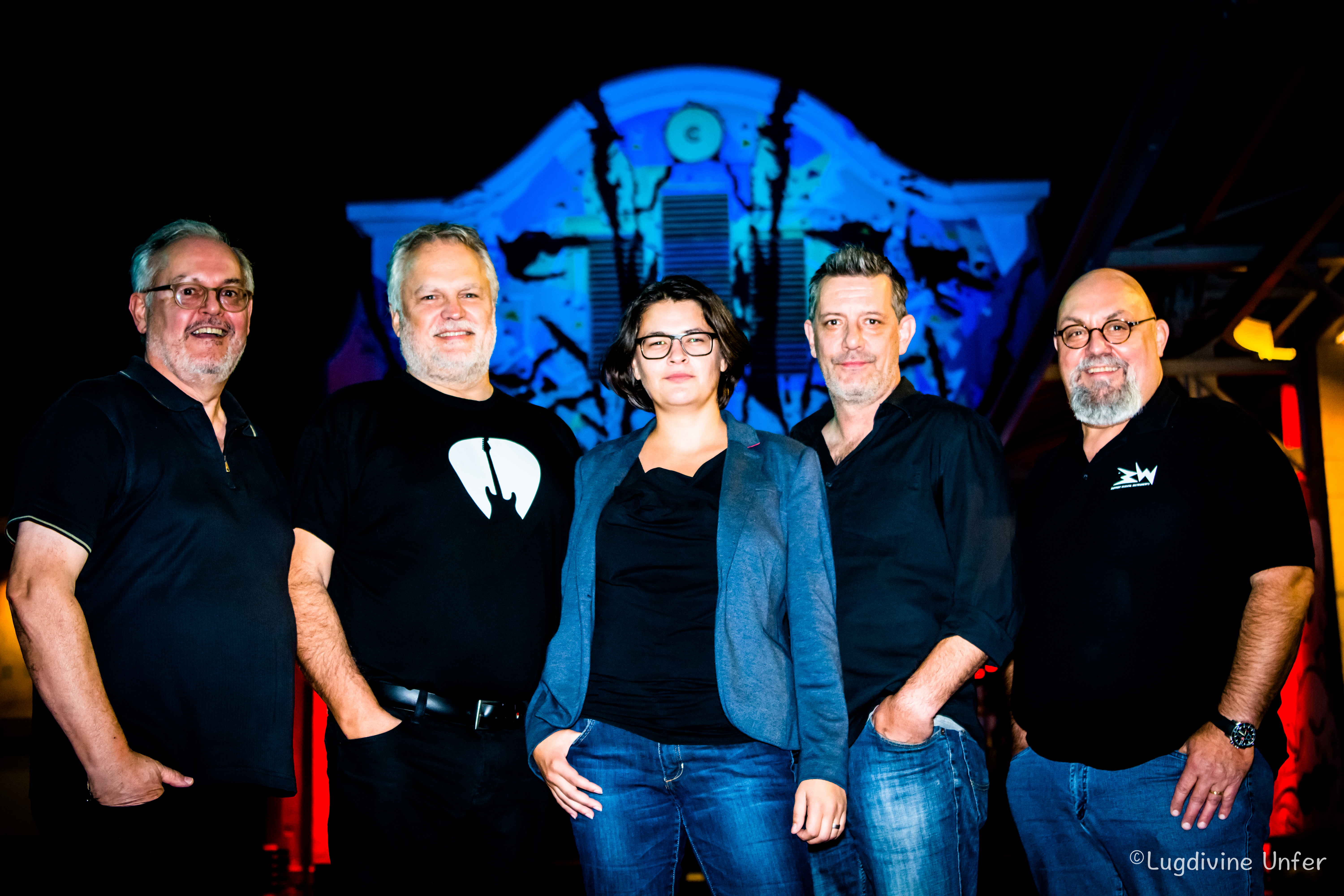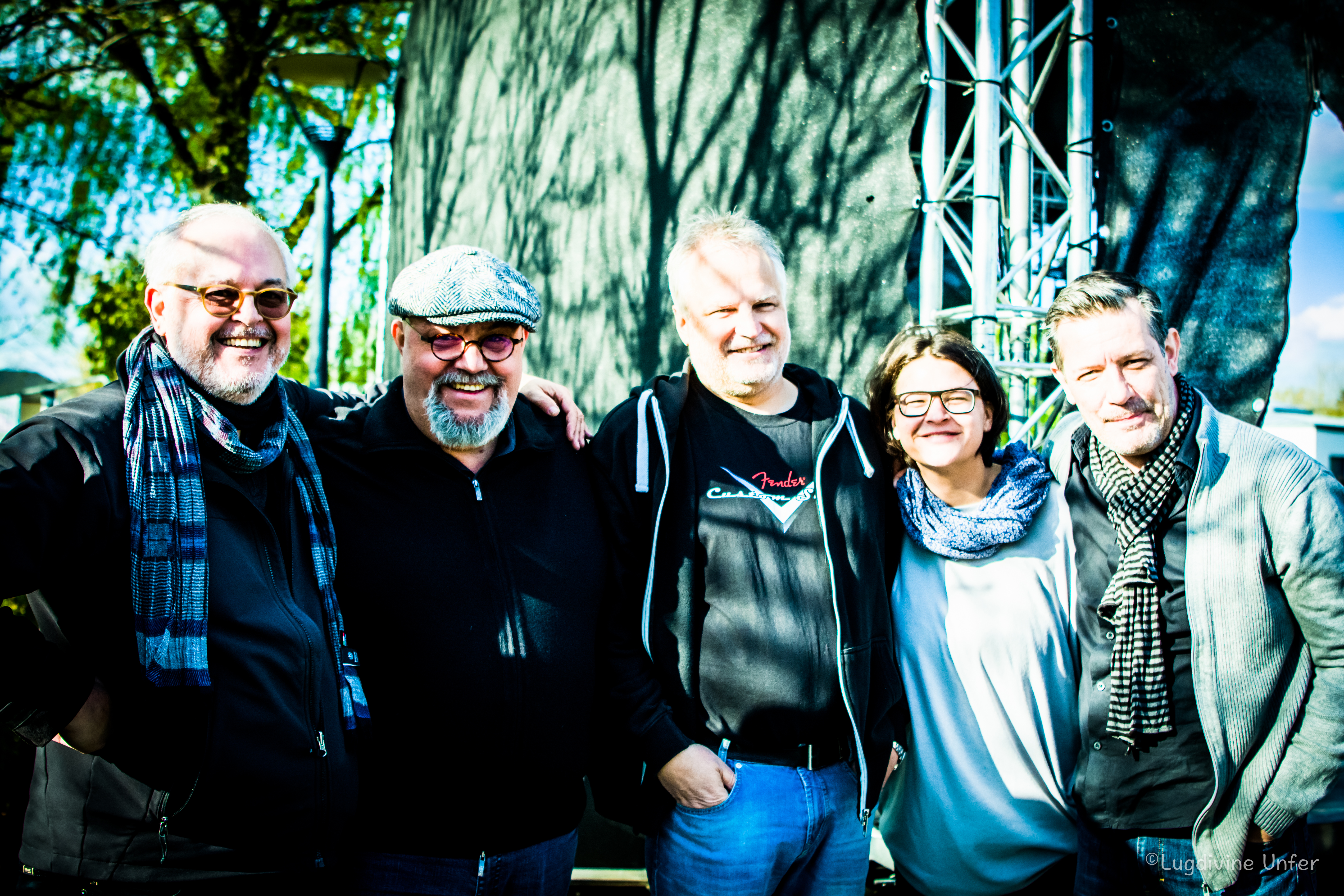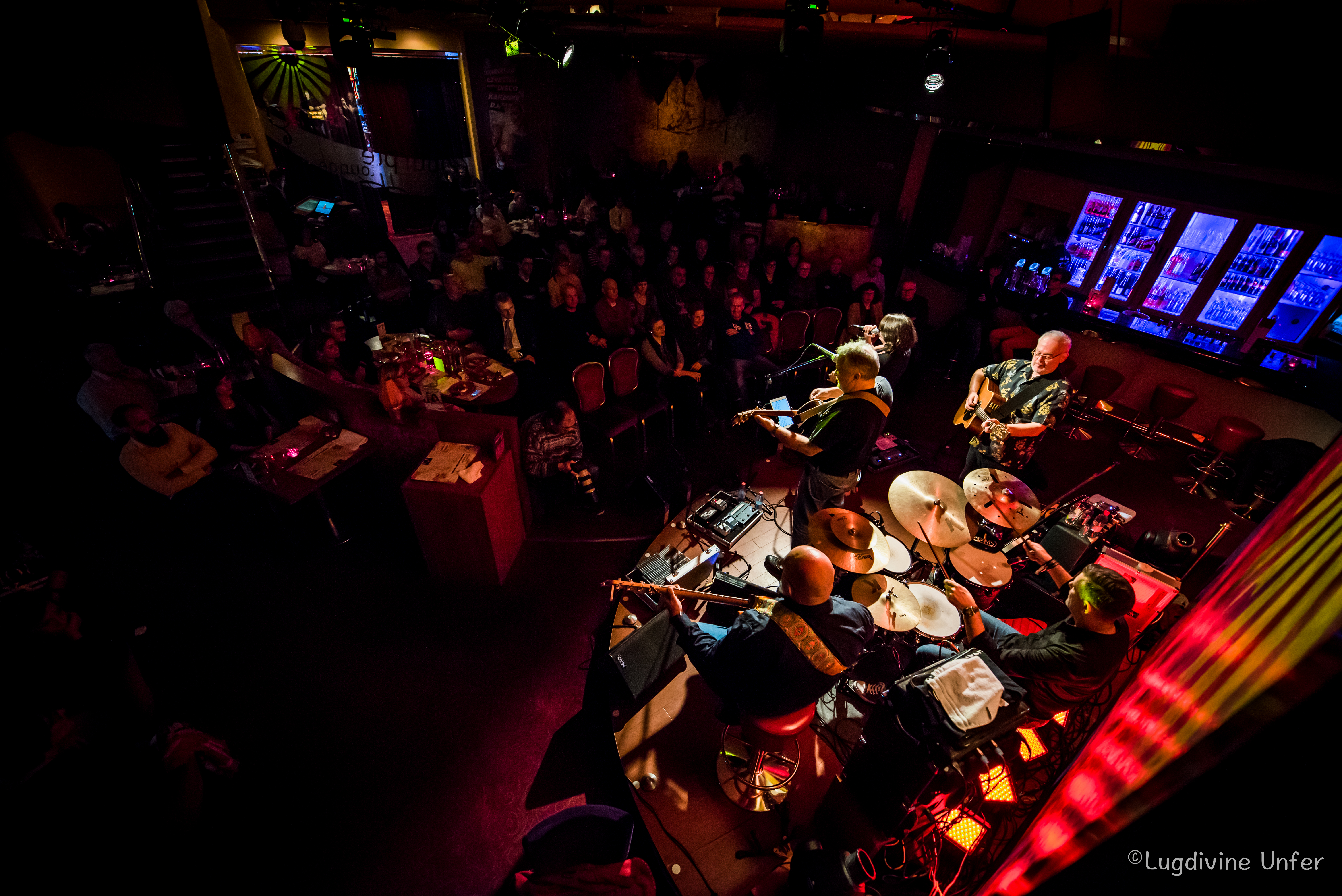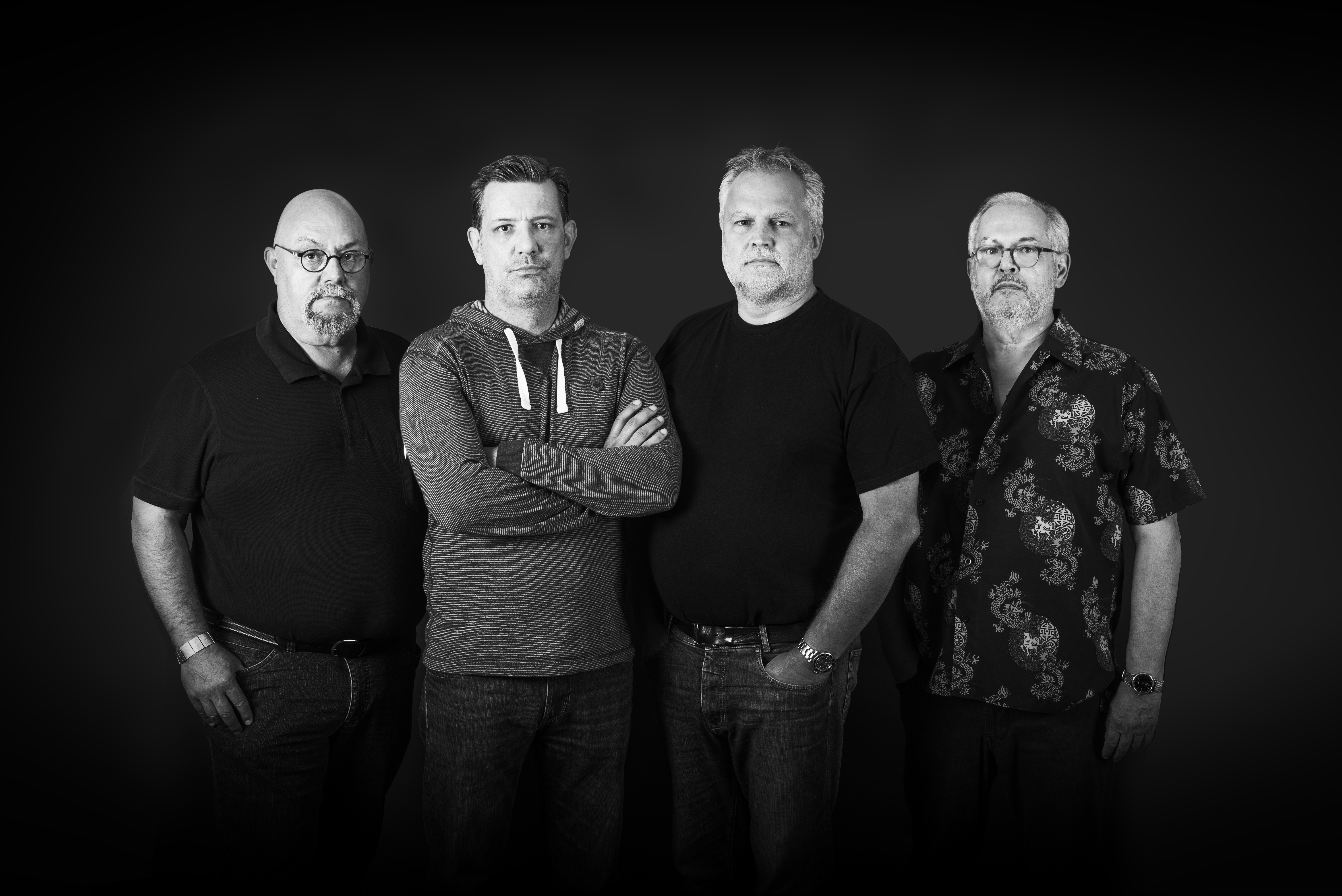 CROSSROADS, without denying its Blues roots has its own style and plays mostly own compositions complemented by some well-known and not so well-known standards. adapted to the style of the band.
The band was founded in 2001 by  Claude Bintz, Raymond Linden and Jacques Ruppert as a guitar only blues  "without drums" project and the
CD "LET THE GUITARS DO THE TALKING" was recorded in 2002 in this set-up.
Around 2008 and after many concerts as a trio, the band realized that this set-up had reached the limits of its evolution and after playing with various drummers, Jacques Bock joined the band as a permanent member in 2010.
This change in style was documented in 2012 by the release of the studio recording
CD  "SECOND CHANCE"
and the live recording
CD "CROSSROADS & FRIENDS LIVE AT L'INOUÏ"
celebrating the 10th anniversary of the Band
In 2016, the 15th anniversary concert was recorded and filmed, and released in 2017 as
DVD "LIVE AND ACOUSTIC"
It was at this occasion that the Band asked the great Irina Holzinger to join them on vocals and she has been singing with the band ever since.
At the end of 2018, after Raymond Linden's decision that the time had come to leave, the band concluded to take a sabbatical break.
Meanwhile Raymond Linden and Claude Bintz formed a new band called "THE LOW RIDERS", together with Rico Winandy on percussion and harp, . Before that Jacques Ruppert and Jacques Bock decided to join "The Winklepickers" Roger Melcher (voc, harp) and Roland Meyer (g) as well as Emile Scholtes to create the band "THE HORSE BLINDERS".